The Credit Union For All DEBIT CARDS
The Credit Union for All Visa Rewards Debit Card: It looks like a credit card but works like a check.
.Versatile and convenient, use your card at the ATM or the store, as a debit card (with a PIN) or like a credit card (sign for purchase).
Electronic transactions daily limits:
ATM transactions are limited to $500 per calendar day.
Debit card transactions are limited to $800 on any business day.
Signature transactions made with your debit card (when you say 'credit' and sign for your purchase) may not exceed $1500 on any one business day (per each checking account).
If communication systems are disrupted, daily offline transaction limits will apply.
_________________________________________________________________________________
DEBIT BY DESIGN DEBIT CARDS
EXCLUSIVELY AT THE CREDIT UNION FOR ALL!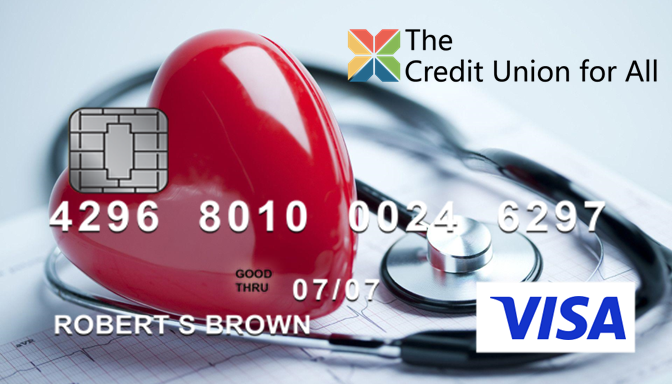 Our Debit by Design Debit Cards were created to bring you the Debit Card images to suit your personality.
Hundreds of image options available, each unique Debit by Design Card is just $10.
Click here to learn more and to view the entire Debit by Design Catalog.
___________________________________________________________________________________
IMPORTANT NUMBERS